Roaring Springs Water Park Coupons, Savings and Theme Park Description for 2023

Have tons of fun with the different rides and slide at Roaring Springs Waterpark. Catch air on the 3 big bumps of the Thunder Falls Family Raft Ride before having a grand splash in the pool below. Have a big blast down a 4-story zooming flume, then take a whirl into a high velocity vortex in the cool water below with Viper's Vortex. Also check the Boise Area waterpark as they have The Avalanche and Rattlesnake Rapids as well as the Endless River and the Leisure Lagoon.

Current Roaring Springs Water Park Printable Coupons and Savings for 2023
Share:
2021 Roaring Springs Season Pass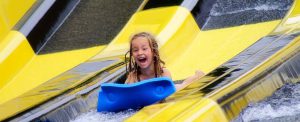 Primary Pass $149.99 + tax Secondary Passes (up to 9 more) $119.99 + tax Children 3 & under as of May 11, 2021 FREE
Gold Pass Upgrade $170.00+tax
Gold Pass is an upgrade to a Roaring Springs Season Pass which allows the Gold Pass Upgrade holder to bring one guest per day to the waterpark. It's perfect to bring for friends, sitters, grandparents, even dad. Click here for details.
Click here for more details!!!
Other Specials & Coupons:
To view Roaring Springs Regular Admission Tickets, other Specials and Coupons, go to their special page by clicking here.
Roaring Springs updates this page throughout the year, so check back to see if new specials and coupons have come in. 
Note to our visitors: Roaring Springs Specials and Coupons can change without notice. So please visit their official website to make sure of the latest pricing and coupons.
Map of Roaring Springs Water Park