Cedar Point Coupons, Savings and Theme Park Description for 2023

The Cedar Point Park boasts an unheard of 17, yes, 17 roller coasters (more than any other park in the world)! With a lineup that includes t3 of the top 10 steel roller coasters in the world, Cedar Point is a coaster lover's dream come true. Roller coaster lovers will surely love this place. Aside from roller coasters, the park also offers tons of attractions for the whole family to enjoy.

Current Cedar Point Printable Coupons and Savings for 2023
Share:
2021 Cedar Point Season Passes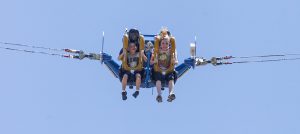 Regular Season Pass $144.00 Regular Platinum Season Pass $216.00
Click here for more details!!!
Check out the other specials they have by Visiting Cedar Point
All Season Dining! As low as $99
Other Specials & Coupons To view Cedar Point Admission tickets, other Specials and Coupons, go to their special page by
clicking here 
Cedar Point updates this page throughout the year, so check back to see if new specials and coupons have come in.
Note to our visitors Cedar Point coupons and specials can change without notice. So please visit their official website to make sure of the latest pricing and coupons.