Little Amerricka Coupons, Savings and Theme Park Description for 2023

Little Amerricka features twenty-six rides and attractions including our classic 1950's Wooden Roller Coaster The Meteor. Our unique park features restored rides from classic amusement parks of a bygone era. Although our park is perfect for young families, adults and teens will all find something fun. Join us in 2012 to help create great memories for your family!

Current Little Amerricka Printable Coupons and Savings for 2023
Share:
2021 Little Amerricka Season Pass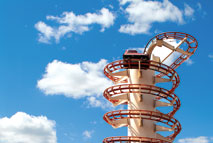 Pink Season Pass $42.99 Green Season Pass $49.99 Blue Season Pass $64.99
Click here for more details!!!
Other Specials & Coupons To view Little Amerricka Admission Tickets, other Specials and Coupons, go to their special page by clicking here.
Little Amerricka updates this page throughout the year, so check back to see if new specials and coupons have come in.
Note to our visitors Little Amerricka coupons and specials can change without notice. So please visit their official website to make sure of the latest pricing and coupons.